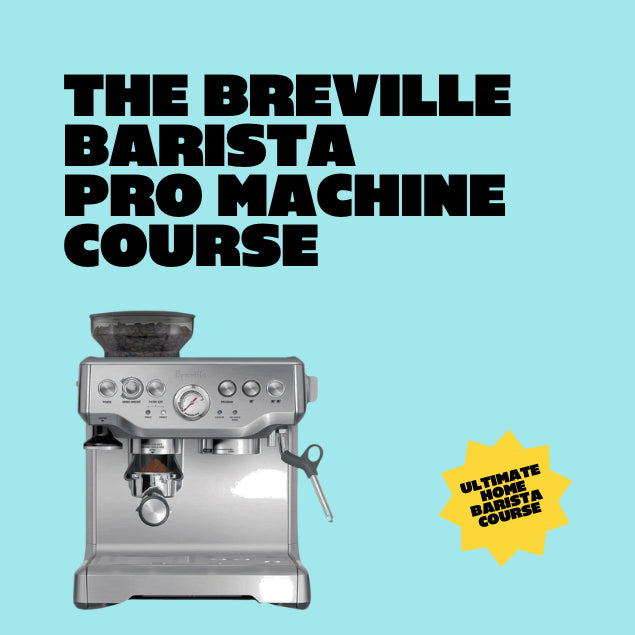 The Breville Barista Pro Machine Course
The ultimate guide to the BREVILLE BARISTA PRO. Everything you need to get the best out of your cup and become the ULTIMATE HOME BARISTA!
What you'll learn:
LESSON 1 - WHAT'S IN THE BOX 
A detailed look at everything inside the box, what's essential and what's not. 
LESSON 2 - GRINDER 
Everything you need to know about dialling in your grinder
LESSON 3 - EXTRACTION & TAMPING
Learn how to identify the perfect shot of coffee
 LESSON 4 - STEAMING SILKY MILK
Techniques to help you get that perfectly silky milk
LESSON 5 - CLEANING 
Understand why cleaning is so crucial to a great coffee
LESSON 6 - Upgrades and pro hacks