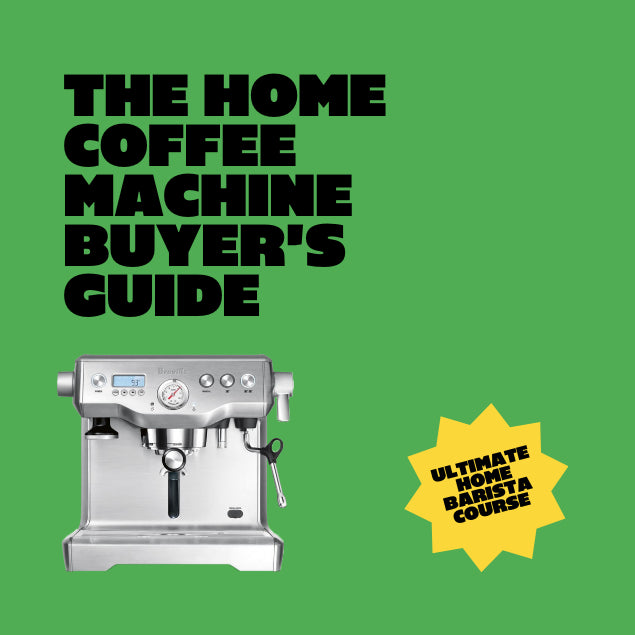 Home Coffee Machine Buyer's Guide - How to start making great coffee at home
WHAT YOU NEED TO KNOW BEFORE BUYING A MACHINE!
Stop wasting money on takeaway coffee every morning and become the ultimate Home Barista! Before you go out and spend ridiculous amounts of money on espresso machines THIS is the course to watch BEFORE you make the mistake that might cost you hundreds of dollars! This course is cheap insurance for you to be confident in your decision of investing in an espresso machine!
With this course, you are guaranteed to improve your home barista skills, become an expert in coffee theory and practice, and leave with the confidence to take on the coffee industry. 
What you'll receive
A 15 lesson series of in-depth information from "what to buy" to "how to make perfect coffee!"
7 Video Tutorials
Cheats sheets and small quizzes to help with retention
On-going Support from our community 
Access to an exclusive Facebook group 
Discounts and bonuses as we release more and more special materials