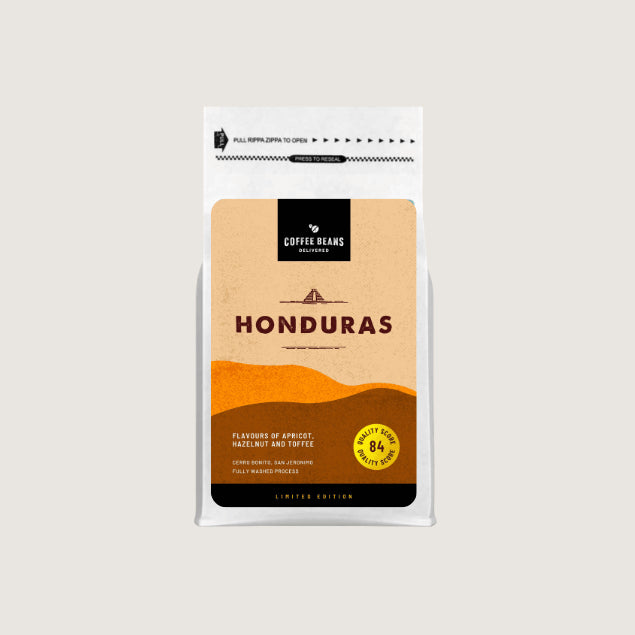 Honduras Single Origin Coffee - Cerro Bonito
Pickup currently unavailable at 4 Patricks Rd
Honduras Single Origin Coffee - Cerro Bonito
250g / Whole beans
4 Patricks Rd
Pickup currently unavailable
4 Patricks Rd
Arana Hills QLD 4055
Australia
Tasting notes
Honduras Single Origin Coffee - Cerro Bonito
Well balanced cup with rich, sweet notes of toffee, apricot and hazelnuts with medium acidity.

Region
Samaria, San Jeronimo


Coffee varieties
Lempira ,Catimor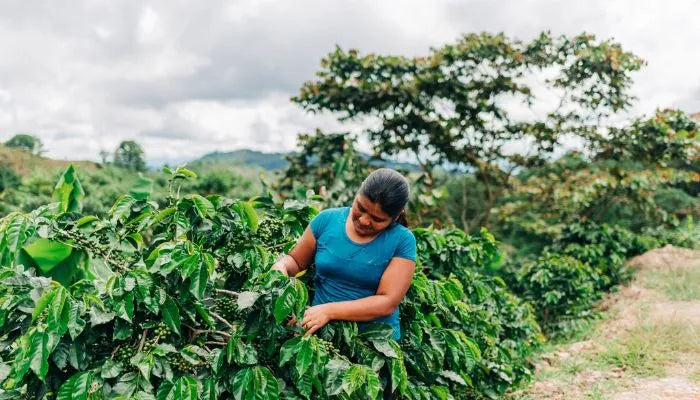 Samaria, San Jeronimo - 1400 - 1700 MASL
About the farm
Let's tell you about Nelson Soza: His farm "Finca Cerro Bonito" was originally started by his grandfather in 1967 and then taken over by his father who passed it to him in 2012. Nelson, his wife and his four boys all help out on the farm as this will be a part of their heritage for years to come since more than 90% of their income relies on the sale of coffee to people like yourself.
Awesome beans
After trying a few different single origins these are easily my favourite. A Great all-rounder
Gorgeous, rich taste
Absolutely delicious! I put in my stovetop at home during the week, and when we went camping on Bribie, I used in my plunger. Will definitely buy again, great body, full flavoured and chocolatey with a hint of spice.