Guatemalan Single Origin Coffee - Huehuetenango Axola
In stock
Pickup available at 4 Patricks Rd
Usually ready in 24 hours
Guatemalan Single Origin Coffee - Huehuetenango Axola
250g / Whole beans
4 Patricks Rd
Pickup available, usually ready in 24 hours
4 Patricks Rd
Arana Hills QLD 4055
Australia
Tasting notes
Guatemalan Single Origin Coffee - Huehuetenango Axola
Medium acidity, with flavours of sweet toffee, fruit and brown sugar.



Coffee varieties
Bourbon, Caturra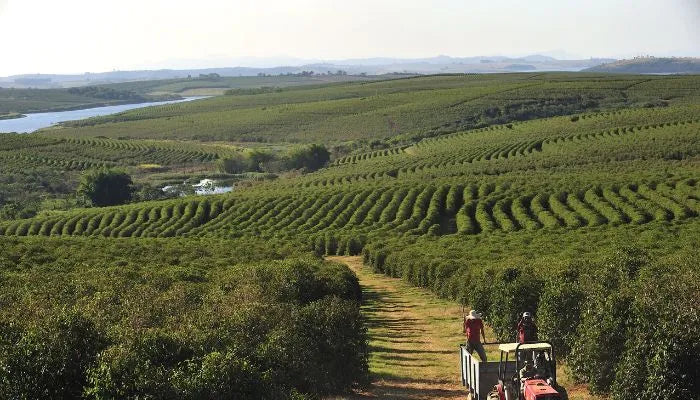 Huehuetenango - 1200 - 1450 MASL
About the farm
These Organic Guatemalan coffee beans highlight vibrant citrus and mandarin tones, from the beautiful Finca Rosario de Fatima. Download Coffee info PDF here

These beans are sourced from the centre of a major coffee growing area: Huehuetenango, Guatemala! Surrounded by mountains covered with orchids, volcanos and cool temperatures from nearby oceans, this unique landscape gives the coffee a juicy fruit acidity with flavours of blood orange and nectarine, coupled with mandarin and brown sugar notes, all tied together with a sweet finish.

With an overall cupping score grade of 89, these beans have a similar sweetness to that of the Nicaraguan beans and are often interchangeable within a blend.

Guatemala is known for its specialty coffees with sweet flavoured nuances unique to the country. What makes it so unique is that the climate is so diverse with lots of high altitude farms, consistent rainfall and a good understanding and practice of coffee technology.


Best coffee
This is the best coffee for both flavor and texture regardless if I do a long black or a Latte.
Lovely coffee
The coffee is smooth and rounded and I will definitely buy it again.
I look forward to trying the sample pack next.
Delicious!
This has become our go to coffee to start the day.
The flavour is rich and the brown sugar, fruit and toffee make the whole drink ultra smooth.
Perfect flavor
I grind these beans rough (47) and use Bialetti stovetop. Only enough milk to cover the bottom of the glass (I use old whiskey glasses) and pour the coffee over the cold milk. Let it cool for around 3 minutes before drinking. In this state this coffee taste like heaven. Just make sure not to add too much milk as the milk can overwhelm the coffee.