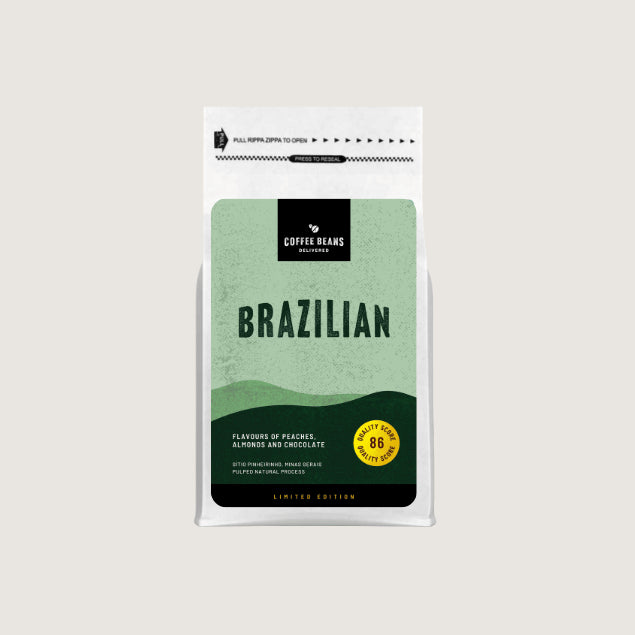 Brazilian Single Origin Coffee
In stock
Pickup available at 4 Patricks Rd
Usually ready in 24 hours
Brazilian Single Origin Coffee
250g / Whole beans
4 Patricks Rd
Pickup available, usually ready in 24 hours
4 Patricks Rd
Arana Hills QLD 4055
Australia
Tasting notes
Brazilian Single Origin Coffee
A great All-Rounder coffee means you can drink this in just about any form of coffee style. Whether it be through an Aeropress, Chemex filter or as an espresso, this origin delivers.

Region
Sitio Pinerhineino, Minas Gerais


Coffee varieties
Catui and Yellow Bourbon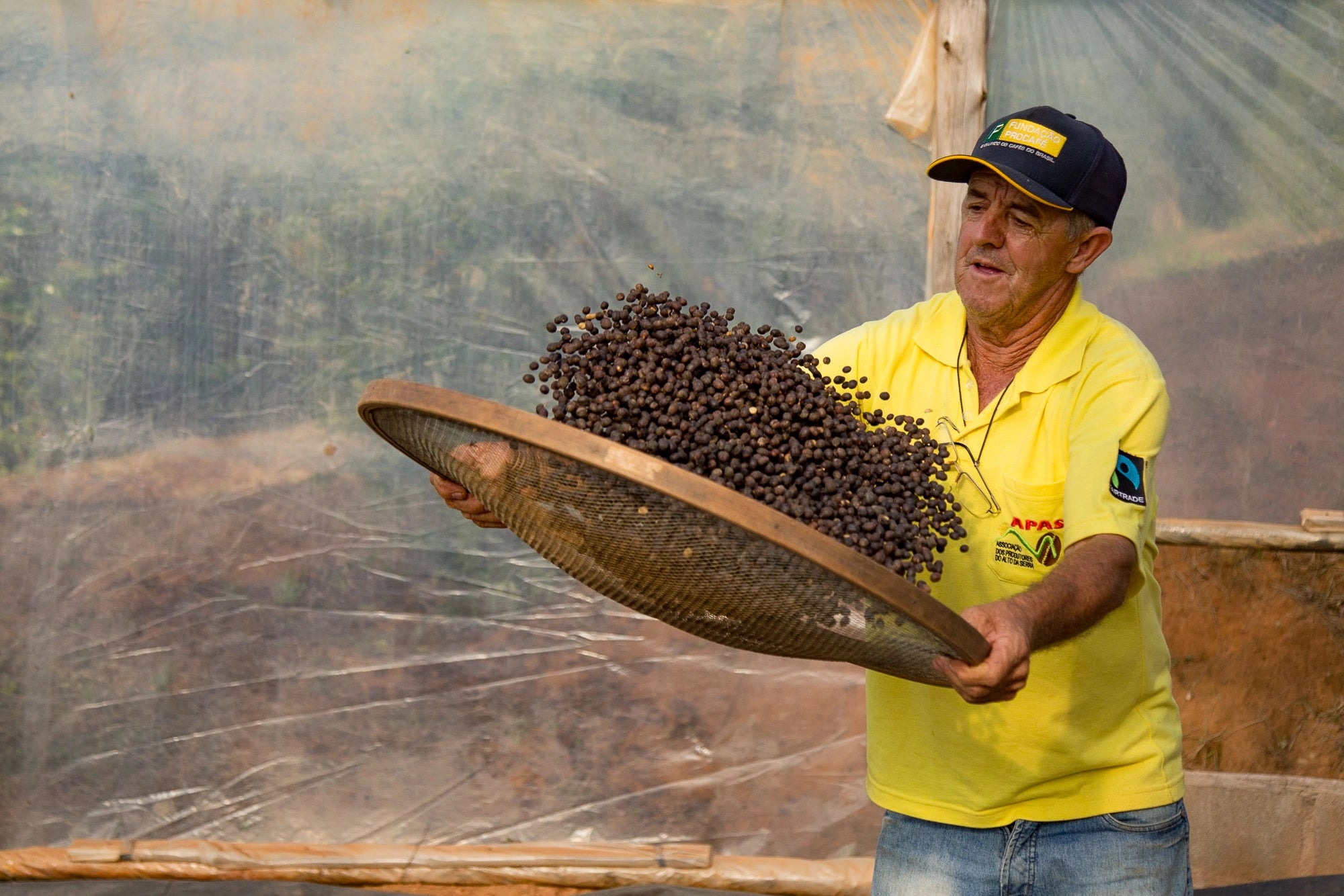 Sitio Pinerhineino, Minas Gerais - 1600 MASL
About the farm
Dulcinea Fatima Borges or Dulce (meaning "Sweet" in Portuguese) was born completely blind. But that never stopped her and when she met her husband Jose Paulo, she encouraged him to open a coffee farm.

You might think, "How does a blind person work in a coffee farm?". Well, amazingly, Dulce is very active in the framework, sorting cherries, interacting with customers and even roasting. She has a phrase that sums it up "The heart sees everything, while the eyes only see".

What a wonderful and inspirational phrase.
Tastes as advertised. Very good!
BRAZILIAN
Superb. Mix equal parts with KENYAN for an unbelievable flavour. Make it more interesting by adding a few grains of salt (not too much) to enhance the flavour and bring down the bitterness.
Brazilian
This is a nice bean. My partner liked it more than I did. It won't be my go to but it is nice to have as a change from our regular go to.
Lovely sweet profile
Lovely bean with a lighter roast, and a sweet profile. Would recommend to coffee lovers who love a kid strength coffee
Very smooth favourite
Except that I like trying different coffees, I could settle with Brazilian coffee forever. The richness of full flavour is there. It's smooth with gorgeous under-flavours. I can taste the chocolate but as I'm not a coffee expert the remaining flavours present a wonderful mystery I know is there.